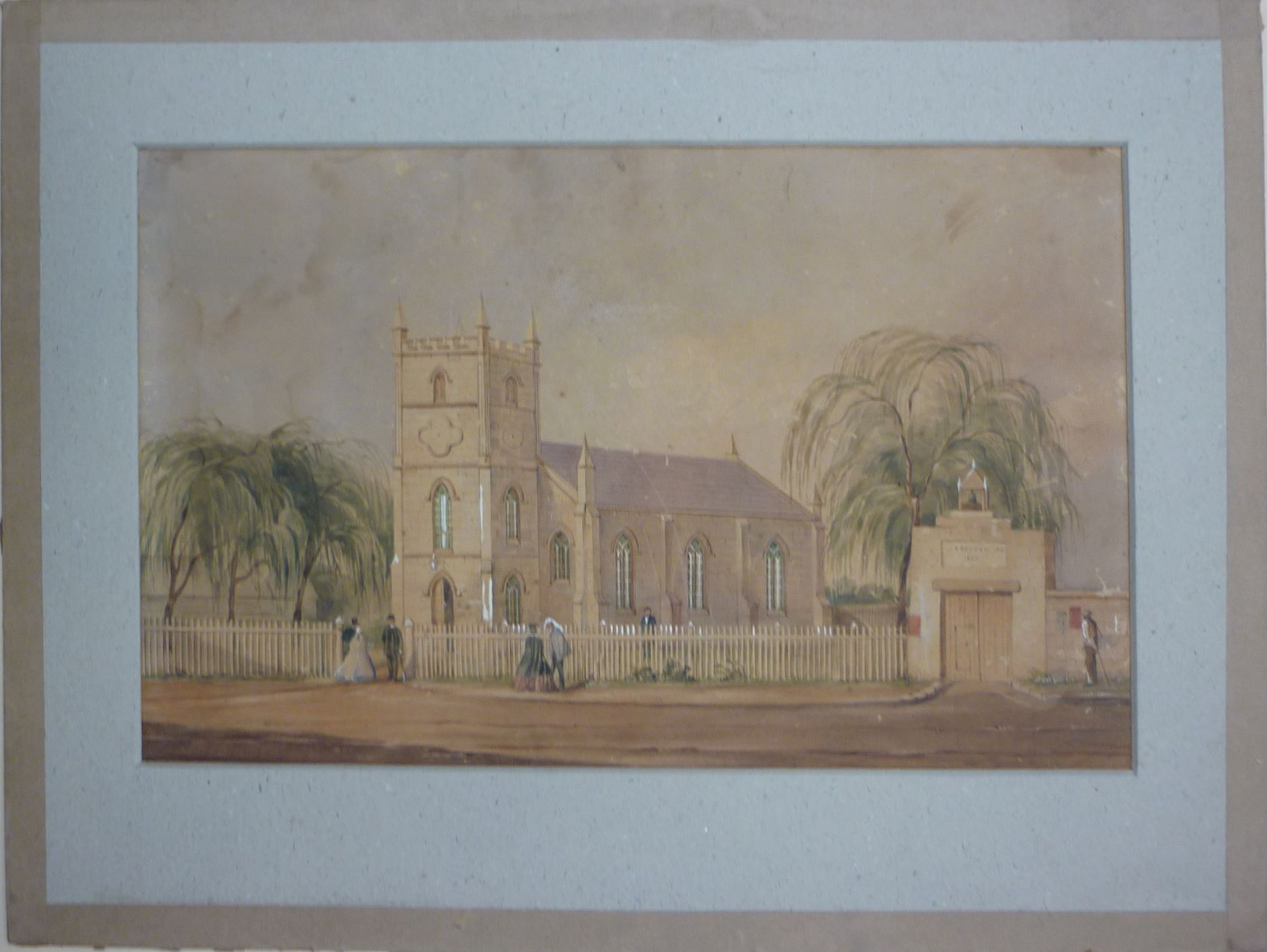 The watercolour painting in the Mitchell Library is catalogued as:
"TITLE: Unidentified church, possibly St Jude's, Randwick
CALL NUMBER: V*/Cath/4
LEVEL OF DESCRIPTION: Collection
DATE: No date
TYPE OF MATERIAL: Graphic Materials, Drawings
REFERENCE CODE: 886563
PHYSICAL DESCRIPTION: 1 watercolour – 11 5/8 x 18 3/4 in.
DESCRIPTION SOURCE: Information transferred from pictures card catalogue as part of the eRecords Project, 2009-2010
GENERAL NOTE: Unsigned
NAME: Anglican Church of St. Jude's (Randwick, N.S.W.)
TOPIC: churches"
However, a note found inside the wrappings from Joan Kerr (undated) asserted it was St Andrews Presbyterian, Parramatta.
Below is a link to the latter.
http://arc.parracity.nsw.gov.au/blog/2015/12/22/st-andrews-church-parramatta-lives-on/
The link above tells us that St Andrew's Presbyterian Church, Parramatta was demolished and reassembled in Wentworthville.  The photo of the existing Wentworthville Presbyterian Church in this link looks strikingly like the painting in the Mitchell.